Consortium – Partners
The HEALTHY SAILING consortium brings together multi-disciplinary knowledge, wide-ranging experiences and established expertise related to infectious disease prevention, mitigation and management measures on large passenger ships. Comprised of 24 partners from 12 countries, the consortium's geographic representation is far-reaching. Multiple universities, research and training institutes, governmental public health institutes, a scientific NGO, several passenger shipping companies and an engineering company participate as beneficiaries and associated partners within HEALTHY SAILING. The project's consortium represents institutions and passenger shipping companies that drove successful efforts to safely restart passenger ship operations globally during the COVID-19 pandemic.
University of Thessaly



Laboratory of Hygiene and Epidemiology (Greece)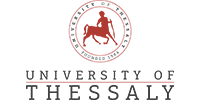 The University of Thessaly (UTH) was founded in 1984 and is currently organized into eight schools, 37 departments and 71 postgraduate study programmes across campuses located in five Greek cities (Volos, Larissa, Lamia, Karditsa and Trikala). UTH is a dynamically developing higher education institution with over 36,600 undergraduate and approximately 4,500 postgraduate and doctoral students.
The Faculty of Medicine's Laboratory of Hygiene and Epidemiology is recognized internationally, across Europe and nationally for its contribution to public health issues in transport sectors and points of entry. The Laboratory has an established history of coordinating and leading European Union (EU) funded projects and joint actions including: the EU joint action HEALTHY GATEWAYS for preparedness and response at points of entry (2018-2022); the European Service Contract "HADEA/2021/NP/0004-E-TRAVEL TOOL – HEALTHY GATEWAYS" (2021-2023); EU actions for maritime health threats: SHIPSAN ACT (2012-2017), SHIPSAN TRAINET (2008-2011), SHIPSAN (2006-2008); and the EU funded Framework Contract "Specific Contract: Organising a training entry – exit screening" (2018-2019).
The Laboratory of Hygiene and Epidemiology has been designated as a World Health Organization (WHO) Collaborating Centre for the International Health Regulations: points of entry. Furthermore, a Public Health Observatory was established at the Laboratory to address teaching and research needs in subjects related to public health in means of transport and points of entry.
Since 2007, the Laboratory has operated a postgraduate master's course "MSc in Applied Public Health and Environmental Hygiene". A second English-language postgraduate master's course has been established titled "MSc in Public Health and Maritime Transport", beginning in September 2023.
The Laboratory of Hygiene and Epidemiology delivers high-quality research with many doctoral and postdoctoral research studies in various public health fields. The Laboratory's scientific members have published extensively in high impact factor, international peer reviewed public health journals. Fully equipped with cutting edge technological equipment for performing both routine analyses and research projects, the Laboratory also meets Biosafety level 2 requirements.
UTH is the HEALTHY SAILING Coordinator providing technical, scientific and financial management for the project, ensuring it is implemented as planned and demonstrates high-quality scientific leadership.  As Work Package 4 leader, UTH is also involved in developing and demonstrating solutions to improve the prevention, mitigation and management of onboard disease related to travellers. In this role, UTH will support the development and testing of a syndromic surveillance system for early threat detection on large passenger ships, software for integrated e-surveillance for health threats, and artificial intelligence decision support tools for health measures.  UTH also leads several HEALTHY SAILING tasks, providing in-depth knowledge of infectious disease dynamics/epidemiology related to large passenger ships.  Across the project, UTH will provide expertise for onboard response to public health events and outbreak investigations.
European Scientific Association for Health and Hygiene in Maritime Transport
(Greece)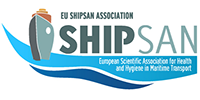 The "European Scientific Association for Health and Hygiene in Maritime Transport" under the distinctive title "EU SHIPSAN ASSOCIATION" is a legal entity in the form of a civil association of non-profit purpose. The EU SHIPSAN ASSOCIATION was established in 2018 to ensure the continuation and sustainability of activities of the European Union funded SHIPSAN ACT joint action. The Association now consists of 87 members of which 20 are founding, 4 ordinary, 5 honorary and 58 Observers from 21 countries including 16 EU (Belgium, Bulgaria, Croatia, Cyprus, Denmark, Estonia, Finland, Germany, Greece, Ireland, Italy, Lithuania, Netherlands, Slovakia, Slovenia, Spain) and Norway, United Kingdom, Canada, United States of America and Taiwan CDC.
The main purpose of EU SHIPSAN ASSOCIATION is to support and participate in the EU HEALTHY GATEWAYS Joint Action and all relevant forthcoming actions in, amongst or in cooperation with EU Member States and EU authorities, including all relevant future programs, actions or projects.
The EU SHIPSAN ASSOCIATION is actively involved in public health areas related to ships and more specifically:
Provides secretarial support for the implementation of the EU inspection program according to the European Manual for Hygiene Standards and Communicable Disease Surveillance on Passenger Ships
Organises training programmes for the cruise industry and the public health authorities
Support the operation, maintenance and development of information systems related to maritime public health (SIS)
Provides support to the development of guidelines on specific public health issues
Organises and supports dissemination and communication activities
As leader of Work Package 2, the EU SHIPSAN ASSOCIATION ensures that knowledge produced about mechanisms facilitating the spread of infection onboard large passenger ships and effectiveness of mitigation measures will be publicly available. In this role the EU SHIPSAN ASSOCATION will also facilitate the uptake of HEALTHY SAILING outputs as a function of vessel type, size and destination. The EU SHIPSAN ASSOCIATION also brings to the consortium expertise on environmental health and hygiene issues, and will work with other consortium partners to develop the environmental health surveillance component of the integrated health e-surveillance system for early threat detection.  Furthermore, the EU SHIPSAN ASSOCIATION leads and supports several HEALTHY SAILING tasks, including the development and testing of an artificial intelligence water safety plan decision support tool.
University of South-Eastern Norway


Department of Microsystems (Norway)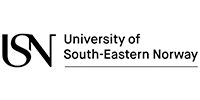 The University of South-Eastern Norway (USN) is Norway's fourth largest university. It employs 1,800 people and offers an education to about 18,000 students. We offer profession- and business-focused educational programmes, research and knowledge dissemination to high international standards.
Students at USN can study full-time, part-time, on campus or by means of online learning. We offer more than 300 bachelor's and master's degree courses, including 'business bachelor' and 'industry master' degrees, which combine studies with salaried work. USN offers doctoral (PhD) study programmes in eight subject fields. USN also offers a number of supplementary and further education programmes for those who may be looking for re-training opportunities or who want to build on their existing qualifications.
USN is responsible for two main task within HealthySailing:
Task 1: We will together with our partners develop a optimized hygiene methodology through laboratory and field tests, which help evaluate the effectiveness of cleaning procedures and the microbiome composition.
Furthermore, will we evaluate to what extent antimicrobial surfaces can accelerate and/or intensify the development of resistance, reduce the diversity of microorganisms, and change the microbiome.
Task 2: Technology-induced behavioral change in hand hygiene This project will evaluate a diagnostic scanner that analyzes a subject's hand to detect coverage with a labeled hand rub solution. This tool can be employed as a training tool to teach users about appropriate hand rubbing techniques.
University Medical Center Hamburg-Eppendorf
Institute for Occupational and Maritime Medicine (ZfAM) (Germany)
Frederick University


Department of Electrical Engineering, Computer Engineering and Informatics (Cyprus)
Frederick University (FredU) is an energetic and vibrant private university operating in the Republic of Cyprus. Since its establishment (2007), FredU managed to achieve significant growth, both in terms of student population, faculty members, and academic infrastructure. FredU employs about 250 (fte) faculty, with 4500 students enrolled annually on average and operates from two campuses. FredU is recognized as the University that offers novel and innovative programs of study that address societal needs and, primarily, as the university that exhibits high social sensitivity and responsibility. It offers a broad range of academic programs of study (more than 80) in the areas of Science, Engineering, Business, Arts, Architecture, Media, Humanities, Health, and Education.
The Antennas and Microwaves Group (AMG) from FredU  led by Professor Symeon Nikolaou  will be involved on this project. AMG   is doing cutting edge research in the area of applied Electromagnetics and more specifically in research topics related to: antennas, sensors, WPT systems, filters, reconfigurable components and systems. AMG has participated in tree Hubs of Excellence projects and has secured funding of more than 2M euros.
Prof. Symeon Nikolaou  with expertise in  the design of smart antennas, RFIDs/Sensors, wearable and implantable antennas, reconfigurable components for wireless transceivers, energy harvesting circuits, and dynamically reconfigurable passives using RF sensing circuits, will be participating in WP3, WP5 and WP6 and will be leading T6.2 Integrated e-pass based on one-ID concept facilitating crowd control and contact tracing demonstration, and will also  be involved in installing and parameterising the UHF RFID readers during embarkation and on board the ship as well as to provide contact tracing functionalities.
Dr. Photos Vryonides  with expertise in the study of high performance microwave devices and RFID technology as well as in a diverse background of related fields will be actively  involved in WP3, WP5 and WP6 which involves the pilot-testing on passengers tracing as well as  monitoring the sanitization processes incorporating  portable RFID readers.
VTT


(Finland)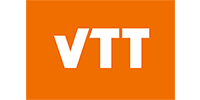 VTT is a visionary research, development and innovation partner for companies and the society. We bring together people, business, science and technology to solve the biggest challenges of our time. This is how we create sustainable growth, jobs and wellbeing and bring exponential hope.
VTT is one of the leading research organisations in Europe, and we have 80 years of experience in cutting-edge research and science-based results. Our more than 2,000 professionals work to develop systemic and technological solutions that can bring about fundamental transformation.
We promise to always think beyond the obvious.
VTT is a partner in the Healthy Sailing consortium and provides expertise in airborne contamination control with experience in both modelling and experimental research. Furthermore, VTT has vast research experience in technologies related to ventilation, air filtration and purification, personal protective equipment, and decontamination.
In the project, VTT models droplet and aerosol dispersion in different ship environments by the means of Computational Fluid Dynamics (CFD). Results from the CFD simulations are exploited to assess airborne infection probabilities in these environments, VTT focusing on the short-range airborne transmission. Additionally, these simulations help introduce efficient mitigation strategies.
National Technical University of Athens
School of Naval Architecture & Marine Engineering (Greece)


The National Technical University of Athens (NTUA) is the oldest and most prestigious educational institution of Greece in the field of technology, and has continuously contributed to the country's scientific, technical and economic development since its foundation in 1836. The University's scientific staff and post-graduate researchers conduct teaching and related educational activities, as well as research work assisted by post-graduate students and a considerable number of external collaborators. The amount and the high standards of this research are proven by the numerous publications in International Scientific Journals and Proceedings of International Conferences, as well as by the prominent place of NTUA among all Europeans Universities due to the increasing number of research projects financed by the EU and other Greek and foreign organizations of the public and the private sector. The two contributing NTUA laboratories from the School of Naval Architecture and Marine Engineering into the Healthy Sailing project, the Laboratory of Maritime Transport and the Laboratory of Ship Design, have vast experience in risk analysis, assessment and modelling, in maritime safety, operations, regulations and standards, as well as in holistic and risk-based ship design.
In Healthy Sailing, NTUA will be contributing in ensuring the alignment of the project outputs with current regulatory framework and standards regarding ship design and operations, including security, safety, environmental, energy and legal aspects. In the first steps of the project, the requirements for all expected outputs will be defined, while later on, the integration of these outputs to maritime operations will be ensured. Furthermore, NTUA will contribute in the development of the e – Surveillance System (e-SS) and Intelligent Immune System (IIS) by introducing a risk-based approach into the systems' framework. Apart from these activities, NTUA, along with project coordinator, will ensure linkage with the HS4U project regarding health aspects in ship design.
Instituto de Salud Carlos III


National Centre of Epidemiology (Spain)


Health Institute Carlos III (ISCIII) is a public research organization from Spain which main objectives are:
Promotion, development and provision of scientific and technical support to the National Health System and basic and applied health research.
Evaluation, scientific and technical accreditation, health control, scientific and technical advice and training and health education in biomedicine and health sciences.
Its functions include: advising and providing services to the National Health System; producing science and financing the science and technology system, which supposes planning, promotion and coordination of biomedical and health research and innovation through the management of calls for grants (Strategic Action in Health-AES); and participate in local/regional and EU research programmes.
The National Centre of Epidemiology (CNE), as part of ISCIII, is responsible for Public Health surveillance and study of epidemiological aspects of communicable diseases, working in collaboration with the Ministry of Health and the regional public health authorities. Since 1995, CNE managed the National Epidemiological Surveillance Network (RENAVE in Spanish).
CNE-ISCIII will be involved as beneficiary in WP 3 (T3.2 and T3.3), WP 4 (T4.1 and T4.2) and WP 6 (T6.1). Our main areas of expertise are:
Epidemiological surveillance of communicable diseases, antimicrobial resistance, outbreaks and health alerts and emergencies.
Technical assistance in prevention and control programmes of communicable diseases.
Participation in EU surveillance activities coordinated by ECDC and EFSA.
Participation in several international and European projects (EuroCigua) and Joint Actions (Healthy gateways, SHIPSAN Act, SHARP).
National and Kapodistrian University of Athens
Department of Informatics and Telecommunications, Department of History and Philosophy of Science (Greece)
The National and Kapodistrian University of Athens (NKUA, http://www.uoa.gr/) started operations on May 1837. It was the first university not only in the newly established Greek State but also in all the Balkans and the Eastern Mediterranean in general. Presently, NKUA has five Schools and a total of twenty-nine Departments located in four campuses near the centre of Athens. Full-time undergraduate enrolment exceeds 45,000 students. Two departments of NKUA participate in the HEALTHY SAILING project: the Department of Informatics and Telecommunications (DIT), and the Department of History and Philosophy of Science.
DIT (http://www.di.uoa.gr/eng) was founded in 1989. It consists of three divisions: Computer Science; Computer Systems and Applications; Telecommunications and Signal Processing. The Department has 38 faculty members and over 200 M.Sc. and Ph.D. students. DIT will participate in the project through the Network Technologies, Services and Applications (NETSA) Laboratory.
The Department of History and Philosophy of Science was founded in 1993. It participates in the offering of a score of popular graduate programs, in partnership with other departments from several Greek universities. It focuses on the philosophical and historical study of all the sciences (mathematical, physical, human, social, etc.). The Department will participate in the project through the Laboratory for the Electronic Processing of Historical Archives (http://dlab.phs.uoa.gr/).
In HEALTHY SAILING, NKUA is the leader of Task 4.4 "Artificial Intelligence (AI) Intelligence Immune System (IIS) software prototype planning, design, development, testing, deployment, user manual" and Task 7.4 "Blended Learning training tool kit enriched with hands-on training". In T4.4, a decision-support tool for health measures decision making will be developed to produce alerts for public health threats, provide recommendations and follow-up implementation of health measures. In T7.4, traditional e-learning approaches for on-board training of crew members will be combined with gamified Augmented Reality (AR) training applications for passengers to enhance training quality and speed and maximise user engagement.
Romanian Naval Academy "Mircea cel Bătrân"
Department for Training and HR Continuous Development, Department for Navigation and Maritime Transport (Romania)

Romanian Naval Academy "Mircea cel Batran" (MBNA) is an accredited public institution of poly-technical higher education and scientific research. The main MBNA's mission is to educate and train specialists for both Navy and maritime and port industry. MBNA has its foundation roots in 1872 in ancestor Fleet School, its present value being certified by the Romanian Agency for Quality in Higher Education with highest "level of trust", and by different international bodies as high-quality academic institution (e.g. EUA, IAMU, EMSA). MBNA is certified since 2003 in its Quality Management System by Bureau Veritas, based on ISO 9001/2015 standards. The educational offer is focused both on academic and training programs, in field of navigation, naval electro-mechanics, electric engineering, port management and operations, naval equipment and automation, sustainable development and marine environment. RNA has the operational capacity to provide a wide range of didactic resources for setting up and developing training courses, providing a wide academic endowment, consisting in integrated laboratories, simulators or on-line resources and digital platforms. The research programs in RNA are covering a wide range of subjects, in field of naval equipment's and technology or maritime and port industry.
In regard of HEALTHY SAILING project, MBNA has the operational capacity to provide a wide range of institutional resources for developing training courses, providing both specialized staff and a rich operational endowment (more than 60 simulators, laboratories and specialized rooms with appropriate modern equipment, a Training Ships Formation, a Training Center for Seamanship and Nautical Sports, a Training Center for Damage Control, and an ITC Center), all available for project purposes. In the project, MBNA will be involved in WP 1, WP2, WP3 but mainly in WP7, being specialized in training materials development and content modelling, using the updated technologies for designing a training curriculum incorporating modern technologies as augmented Reality technology and gamification. Also, considering its expertise in previous projects, MBNA will be responsible for gender analysis in the research project outputs.
University of Gothenburg


Institute of Medicine, School of Public Health and Community Medicine (Sweden)

Fondazione Bruno Kessler


Health Emergencies Center (Italy)


The Bruno Kessler Foundation (FBK) is a private non-profit organization with the Province of Trento as the only stakeholder. It is one of the top Research Institutes in Italy, ranked at the 1st place for scientific excellence within 3 different subject areas and for the economic and social impact according to the latest quality of research ANVUR evaluation. Within FBK, the Center for Health Emergencies (HE) has a 25-year experience with modeling of infectious diseases and is one of the few research centers worldwide gathering competences in multiple applications of research in computational epidemiology. Overall, the Center has published over 130 papers with a cumulative impact factor approaching 1,000. Among its main technological achievements, the Center boasts the development of an agent-based socio-demographic model for infectious diseases at the continental scale (Europe), to date still the largest ever. These strong expertise was put at the service of the Italian COVID-19 pandemic response, providing strategic scientific advice supporting national and local public health authorities since the early phase, and contributed to significantly advancing fundamental research on COVID-19 epidemiology.
FBK will develop agent-based models to study the dynamics of infectious diseases on nautical vessels based on data from previous COVID-19 and norovirus outbreaks. Novel data and parameters produced within the project on individual's contacts on-board, on the probability of infections in different vessel areas and on the effectiveness of ventilation, will be integrated in the models. The final aim is to assess the effectiveness of alternative intervention measures and eventually support the development of guidelines. FBK will also contribute to the development of the Intelligent Immune System via the integration of mathematical modelling principles to assist decision-making on-board.
University of Rijeka


Faculty of Maritime Studies (Croatia)


Faculty of Maritime Studies Rijeka has been founded in 1949. and is the oldest and largest maritime higher education institution in Croatia and on the Adriatic, now being a part of the University of Rijeka. The faculty offers BSc, MSc and PhD degrees in nautical sciences, marine engineering, electrical engineering, logistics and transportation. Nearly 80 members of teaching and research staff serves about 1800 students. Faculty boasts modern teaching facilities with ship engine room and maritime simulators plus a workshop set by the sea including underwater and air drones. Research labs range from satellite navigation to human behaviour; materials and mechanics; traffic simulation… Faculty staff is regularly involved in the national and international research projects. Faculty is a member of the International Association of Maritime Universities (IAMU) and Erasmus network, offering the possibility of student and professor exchanges.
Faculty of Maritime Studies Rijeka is mainly involved in Work package 7 of the Healthy Sailing project, specifically dealing with the task of the placement of project outputs in the social sciences and humanities (SSH) context. Researchers from the Faculty of Maritime Studies Rijeka will deal with cost-benefit analysis of the agreed measures; improvement of communication methods on board; assessment of the safety risk; and placement of the project results into the learning outcomes of the universities curriculum.
Institute of Communication and Computer Systems
I-SENSE Group (Greece)


ICCS, Institute of Communication and Computer Systems, is a non-profit Academic Research Body established in 1989 by the Ministry of Education, Research and Religious Affairs to carry applied Research and Development activity in the areas of telecommunications, computer systems and their application in a variety of research themes.
ICCS is linked to the National Technical University of Athens (NTUA) and is the research arm of the School of Electrical and Computer Engineering (ECE). ICCS consists of more than 50 labs, research groups and teams, dealing with all aspects of Electrical and Computer Engineering and employs approximately 800 researchers and scientists including Faculty Members, permanent or long-term Researchers.
In Healthy Sailing project, ICCS is represented by one of its Research Groups, the I-SENSE Group. I-SENSE Group consists of more than 100 researchers of various ranks and is very active in a number of scientific and research areas with main application areas the Intelligent Transportation Systems, the Virtual Environments, the Assistive Technologies and the Smart Integrated Systems & Communication. I-SENSE has coordinated and participated in more than 150 Research Projects, both EU funded and National ones and has worked with several industry leaders since its establishment in 2002. Currently, I-SENSE Group is serving as the Coordinator of several projects such as Cyber-MAR, NIGHTINGALE, IN-PREP and many more.
ICCS main role in the project lies in the design, development, testing and deployment of an integrated e-surveillance system (E-SS) for performing syndromic, laboratory and environmental health surveillance on-board passenger ships to achieve early health threat detection.  ICCS will also be involved in the development of an integrated e-pass system for optimised embarkation and effective and continuous tracking of travelers and will further contribute to the validation and technological demonstration of these systems.
SimFWD provides to customers integrated design and engineering services in Maritime / Offshore and Shipbuilding projects of different types and size. Our range of services starts from the concept idea until the ship is put in service and continues through life-cycle service as maintenance, repair and conversion. Further to that, SimFWD is active in privately or publicly funded Research & Development projects.
Our organization can address all steps of the design and engineering processes with high quality. Concept Design is the starting point of the project where we define main characteristics with the aid of state-of-the-art software and statistical databases. Basic Design is then developed according to national and international rules and verified by advanced engineering analyses. Detailed Design comprises all engineering and construction documentation for the Shipyard. Finally, Engineering Management services include supervision, management, budgeting and operational works of the project assuring quality and schedule.
Our head offices are located in Athens, Greece. Our location allows us to have strong relationships with numerous Shipping Companies, Suppliers and Maritime Experts in the Maritime Cluster. The team consists of 14 skilled engineers with considerable experience gained from various positions in the shipping and offshore industry, having backgrounds from key positions held at shipyards, engineering companies and classification societies.
SimFWD provides expertise in ship design and ship systems to the HEALTHY SAILING consortium. During the project, SimFWD will participate in pilot runs aiming to provided guidelines for testing and validatating the ship specific deployment of developed tools. Relevant aspects to be considered for application on board will be thoroughly assessed and analysed, whereupon installation and integration with each ship's software and systems will take place.
Leibniz Institute for Plasma Science and Technology
(Germany)
The Leibniz Institute for Plasma Science and Technology (INP) is conducting research and development on applications of plasma technologies. As largest non-university institute in Europe with this focus, about 200 scientists, engineers and other specialists are working on different aspects of low temperature plasmas. The INP promotes in particular progress of plasma-assisted processes, methods and products and is dedicated to a development from idea to prototype.
Specific projects and efforts are driven by societal challenges and market needs, allowing the INP to provide customized solutions, as well as respective services, such as feasibility studies and consulting. Current key areas of interest are plasma processes for the manufacturing of materials, for electrical power generation and distribution, applications for environmental protection and in support of bioeconomics, as well as for improving personal and public hygiene and health. Innovative product ideas are usually explored together with partners from industry or transferred into marketable products and applications by dedicated spin-off companies. For more information visit https://www.inp-greifswald.de/en
With the expertise in technical disinfection methods, the main activity of INP as leader of work package 5 lies together with the partners in the development of solutions to prevent, mitigate and manage the rapid spread of infectious agents in the ship environment. The impact of measures will be assessed via experiments and pilot systems. A toolkit for systematic monitoring of surface cleaning and disinfection will contribute to early detection of infectious agents. Contributions for the prevention of waterborne diseases, will aid the development of an artificial intelligence water safety plan.
Celestyal Ship Management Limited - Celestyal Cruises
(Cyprus)
Celestyal has fast built an award-winning reputation and recognition as the number one choice for travellers to the Greek Islands and East Mediterranean thanks to its regional expertise and exceptional hospitality. The company operates two vessels, each one intimate enough to provide guests with a genuine and highly personalised experience. The foundation of the company's philosophy is built on a unique Greek heritage which combines outstanding hospitality with genuine cultural destination immersion and provides authentic, lifetime experiences both onboard and onshore.
Health & Safety
At Celestyal, our main priorities are compliance, environmental protection and the health, safety and well-being of our guests, crew and the communities we visit. As a member of Cruise Lines International Association (CLIA), we have pledged our commitment to adopt mandatory core elements of enhanced health protocols as part of a phased-in resumption of cruise operations.
Informed by leading scientists, medical experts, European and Hellenic health authorities, these protocols apply to the entire cruise experience. Our Health and Safety measures will be continuously evaluated and adjusted based on the current evolution of the COVID-19 pandemic in Europe as well as the availability of new prevention, therapeutics, and mitigation measures.
Awards
Between 2014 and 2021 Celestyal Cruises has received top honors in the Tourism Awards, one of the largest and most prestigious awards within the Greek tourism industry. These include 1 Platinum, 14 Gold, 9 Silver and 5 Bronze awards covering Guest Experience Excellence, Solo Travel, CSR Initiatives and Contribution to National Economy.
In December 2018 and 2019 Celestyal Cruises received the Cruise Critic U.K. Editors' Picks Award for Best Service. In February 2018 Celestyal Cruises received four Cruise Critic Cruisers' Choice Awards -two first place awards for Shore Excursions and Value, and two second place awards for Service and Entertainment.
In 2019 and 2020, Celestyal Cruises was recognized for its overall contribution and commitment to the development of the cruise industry in the Eastern Mediterranean region at the MedCruise Awards.
Corporate Responsibility
Celestyal Cruises is deeply committed to sustainability and ethical business practices. The company actively supports the local communities in the destinations it visits, particularly in the field of education. Additionally, Celestyal Cruises supports cultural NGOs to promote youth entrepreneurship, marine student development and child welfare.
ISO Certification
The entire spectrum of Celestyal Cruises' ship management, including technical, hotel and crew management, and offices, are certified in accordance with ISO 9001/14001 standards. The certifying authority is DNV, which is by widely recognized as the biggest and most respected rating agency in the marine industry.
Sea Jets Maritime Company


(Greece)

Istituto Superiore di Sanità
Department of Infectious Diseases (Italy)
Carnival PLC
(United Kingdom)
Viking
(Norway)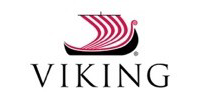 Twenty-five years ago, Viking was founded with the vision that travel should be more destination-focused and culturally immersive. At the time, the trend in the cruise industry was to build bigger ships that appealed to the mainstream. But we believe the destination should remain the destination. Ships should simply be the vehicle that enables curious travelers to explore, designed to offer an elegant and comfortable home base from which they can discover the destination.
From our modest beginnings on August 5, 1997, Viking has become an organization with a global
footprint. To keep pace with growing demand, Viking has opened sales offices in North America, the
United Kingdom and Australia, and regional offices were set up to support our international operations.
Today, our small ships bring curious travelers to all seven continents and to 418 ports in 88 countries and counting. We sail five oceans, 18 rivers and 5 Great Lakes.
On 89 ships and in 13 offices around the world, our 10,000+ employees along with our Travel Advisor partners are the main reason for our success.
Viking is participating to the Healthy Sailing consortium as Associated Partner. Viking will mainly contribute to actions related to Work Package 3.
Our extensive and detailed PCR Testing data on COVID-19 has taught us a lot of the practical ways how to mitigate the spread of infectious diseases onboard (COVID-19) and what measures might have the best effectiveness against wider spread.
MSC Cruises SA
Medical Operations department (Switzerland)

MSC Cruises is the world's third largest cruise brand as well as the leader in Europe, South America, the Middle East and Southern Africa, and the fastest growing global cruise brand. Headquartered in Geneva, Switzerland, MSC Cruises has a fleet of 21 vessels combined with a sizeable future global investment portfolio of new vessels.
MSC Cruises offers its guests an enriching, immersive and safe cruise experience inspired by the Company's European heritage, where they can enjoy international dining, world-class entertainment, award-winning family programmes and the very latest user-friendly technology on board.
The Company's number one priority has always been the health and safety of its guests and crew, as well as the communities at the destinations its ships serve.  In August 2020, MSC Cruises implemented a new comprehensive and robust health and safety protocol to become the first major line to return to sea.
MSC Cruises has long been committed to environmental stewardship with a long-term goal to achieve net zero emissions for its operations by 2050. The Company is also a significant investor in next-generation environmental marine technologies, with the objective to support their accelerated development and availability industry-wide.
University of Greenwich
Fire Safety Engineering Group of the Department of Computing and Mathematical Sciences (United Kingdom)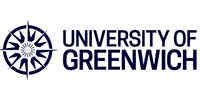 The University of Greenwich (UoG) has a proud history of more than 125 years, providing quality education and research in London and Kent. With over 28,000 students and 2,000 staff, it typically generates more than £25 million annual research funding. Healthy Sailing will use expertise from the Fire Safety Engineering Group (FSEG) of the Faculty of Engineering and Science.  FSEG, established in 1986, is one of Europe's leading university-based fire/evacuation modelling research groups.  Its 16 researchers are engaged in developing agent-based evacuation-, and CFD fire-, modelling software tools and their application to diverse engineering problems in aviation, building, marine and rail industries.  FSEG's CFD expertise also applies to indoor aerosol dispersion/infection risk modelling.  Since 2000, FSEG has produced 300 publications and 29 PhD graduates. Since Framework 4, FSEG has participated in 17 EU funded projects, six in Framework 7 and three in Horizon2020; more than six research council funded projects; and numerous projects funded by industry and government.  The importance of FSEG research has been acknowledged through prestigious awards including the Queen's Anniversary Prize, Royal Institution of Naval Architects Medal of Distinction, and the Guardian Research Impact Award.  FSEG has been ranked as one of the top UK research groups, for the past 14 years, in RAE2008, REF2014 and REF2021.
The University of Greenwich lead the core modelling work package (WP) to generate a scientific evidence base concerning infection risk for the Healthy Sailing project.  UoG will utilise CFD modelling to explore the dispersion of airborne respiratory pathogens within ventilated spaces in cruise ship environments.  UoG will also explore the effectiveness of different mitigation methods to reduce the risk of infection.  Together with experimental data to validate the modelling, UoG will, with other WP partners, create evidence for the effectiveness, applicability and interoperability of introduced solutions for Prevention, Mitigation and Management (PMM) measures and allow integration of this into project outputs, guidelines and training.
University of Surrey
Global Centre for Clean Air Research, Department of Civil & Environmental Engineering (United Kingdom)
The University of Surrey was established on 9 September 1966 with the grant of its Royal Charter, and it's academic activities are divided into three faculties: Faculty of Arts & Social Sciences (FASS); Faculty of Health and Medical Sciences (FHMS) and; Faculty of Engineering and Physical Sciences (FEPS). The Global Centre For Clean Air Research (GCARE) is one of the research centres hosted within the School of Sustainability, Civil and Environmental Engineering of the FEPS. The GCARE was founded by Prof. Prashant Kumar in 2017, with a mission to realise a global vision of 'clean air for all'. Currently, it is a world-renowned, multi-disciplinary centre with more than 20 core researchers focused on improving both indoor and outdoor air quality and, hence, health and wellbeing. It provides a collaborative platform for conducting leading-edge research, collaborating with UK-based and international partners. This is evidence by the large number of geographically wide-ranging collaborations, with numerous institutions and academic and industry colleagues across the UK and over 20 Official Development Assistance countries, including: Tanzania; Ethiopia; Malawi; Bangladesh; Kenya; Egypt; India; China; Brazil; Colombia; and Iraq. It hosts the successfully running Guildford Living Lab (GLL), a platform for communities, researchers, industrial companies, and other stakeholders to take a citizen-science approach, take responsibility and work collaboratively to understand and tackle air pollution and climate change issues, and co-create/co-design simple, yet effective and sustainable solutions. GCARE's Air Quality Lab, headed by Professor Kumar, is equipped with state‑of‑the-art research (experimental and modelling) facilities and researchers who work collaboratively with a diverse network of researchers and numerous industrial partners across four continents to research and provide solutions to air pollution problems.
Professor Prashant Kumar is leading the HEALTHYSAILING projects' environmental monitoring of aerosol and droplet dispersion under controlled experimental conditions within multiple high-occupancy locations on-board a passenger ship, such as dining rooms, public spaces, etc., under different ventilation scenarios. These monitored data will help to understand the transmission risk of respiratory infection under different ventilation condition and provide the high-resolution spatial temporal monitored data to validate numerical models which would then enable simulation under different area types and settings. The GCARE team at Surrey includes Dr Arvind Tiwari and other researchers, who are well experienced in multiple locations simultaneously monitoring of different indoor and outdoor air pollutants.